Chatbot for Instagram: how it works, who needs it and how to set it up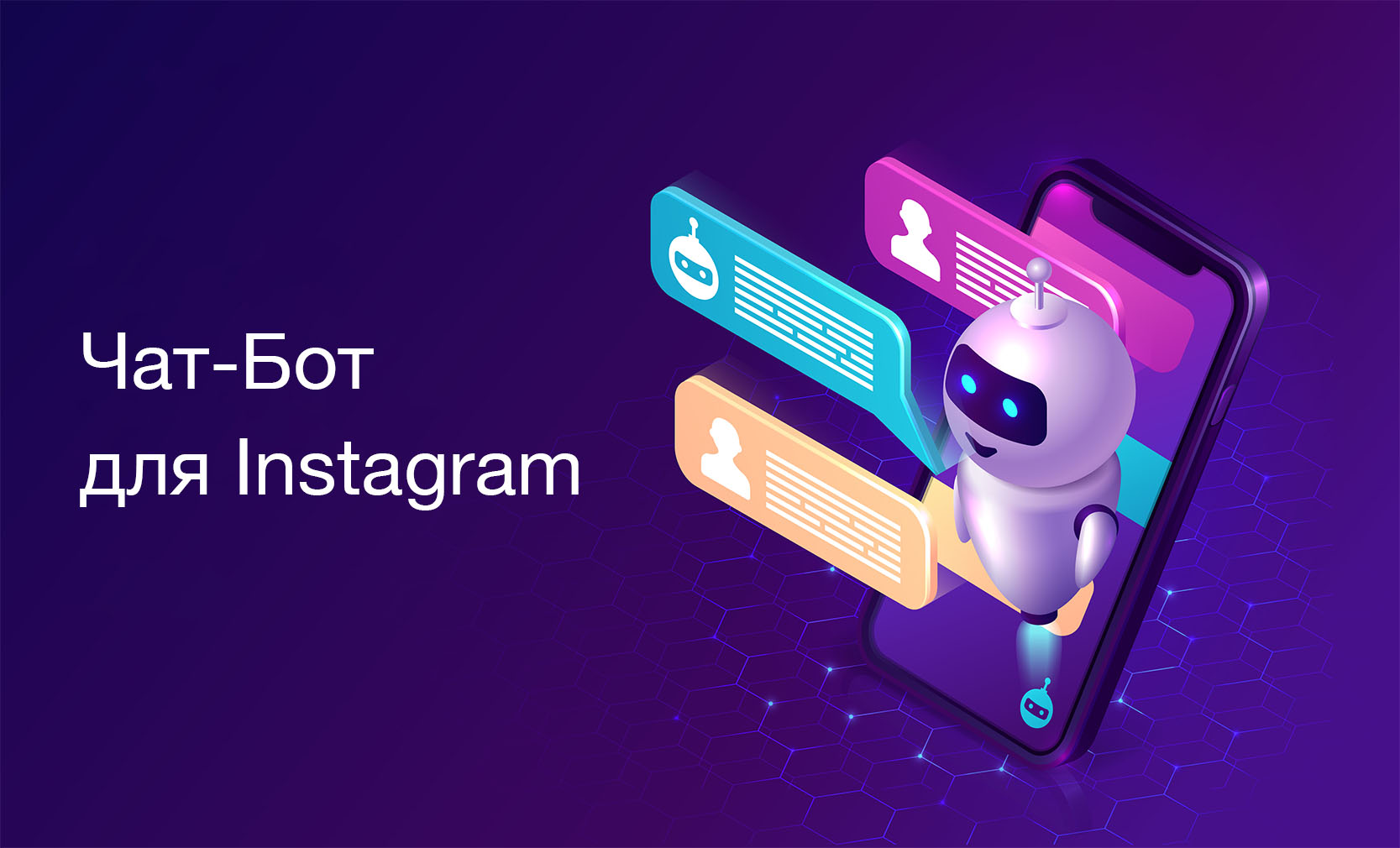 The chatbot works like a virtual consultant: it instantly responds to user messages, creates a mailing of personalized messages in open dialogues and structures all customer information in CRM. Today the most flexible and full-featured tool is the chatbot constructor Smmbot.net.

Benefits of Instagram bots:

Increases sales and customer base. You need to respond quickly to messages in the direct, users will not wait for hours for a response, but simply go to competitors.
Helps to save money. Because it is easier and cheaper to create a chatbot than to hire a direct account manager.
Simplifies and organizes communication with clients. The chatbot does not miss messages, does not forget important information and responds instantly even at midnight, 24/7.
How the chatbot for direct works:

The user performs the target action - for example, writes to a direct, leaves a comment.
The chatbot immediately responds and sends the user the answer that was previously written in the script.
Next, the bot automatically sends data about the client to CRM, where it sorts it according to a predefined filter.

Additional chatbot features:

Sales automation is launched: even outside of working hours, customers receive feedback, buy services and goods and consult.
The chatbot's quick response stimulates user activity, helps to lure interested users into customers, and contributes to the formation of a loyal audience. Users rarely trust and buy from accounts that go missing online.
A sales funnel is launched. A marketing promotion strategy can be built into the response script. The bot will independently conduct work with a potential buyer from start to finish.
For example, Smmbot.net can send audio messages, videos and photos, and even send specified data to a call center or store via API.

Who needs a chatbot and why

Instagram Direct for business accounts and personal pages, which are aimed at monetization and sales, receives dozens, if not more, messages per day. Often, users ask the same type of questions. Each user needs to answer, but moreover, the reaction speed is important - you cannot ignore questions or requests for a long time.
Another difficulty faced by a business on Instagram is that you have to work exclusively using your smartphone. And then additionally transfer all client data from the phone to the CRM system. Therefore, some hire employees who are exclusively engaged in directing and communicating with users. But such a specialist will have to pay a rather big salary. And the efficiency of his work is not always justified. Therefore, the popularity of chat bots is growing and businesses are increasingly choosing this tool as a necessity for effective promotion on Instagram.
Every business on Instagram has to:
Respond instantly to user messages.
Every day, monotonously answering hundreds of the same questions.
Work through a smartphone, which complicates other processes.
Every order or customer data needs to be translated into CRM.
It is precisely because of such daily routine duties that it is more profitable and easier for a business to choose a chatbot, rather than hire direct assistants.

How to create and configure a chat bot

To create a chatbot, you don't need any special skills or knowledge in programming. The easiest way to set up and run a chat bot is to use special web tools. Recently there were several services on the market for creating a chatbot, but none of them worked stably and did not fully solve the problem. Today, among all services, Smmbot.net stands out and is the leader - the first constructor of virtual Instagram assistants. Smmbot.net gives you 3 days of free use of the constructor.